Each summer, the UPrep faculty reads from a selection of books related to our strategic initiatives and professional growth areas. This year's selections examine deeper learning, identity, and inclusion through research and memoir. Special thanks to Emily Schorr Lesnick and Veronica McGowan for selecting this year's titles.
In Search of Deeper Learning
The Quest to Remake the American High School
Jal Mehta and Sarah Fine
Drawing on hundreds of hours of observations and interviews at thirty different schools, Mehta and Fine reveal that deeper learning is more often the exception than the rule. And yet they find pockets of powerful learning at almost every school, often in electives and extracurriculars as well as in a few mold-breaking academic courses. These spaces achieve depth, the authors argue, because they emphasize purpose and choice, cultivate community, and draw on powerful traditions of apprenticeship. These outliers suggest that it is difficult but possible for schools and classrooms to achieve the integrations that support deep learning: rigor with joy, precision with play, mastery with identity and creativity. Harvard University Press
This book dives right into our ongoing work to bridge academic challenge and diversified ways of learning.
Whistling Vivaldi
How Stereotypes Affect Us and What We Can Do
Claude M. Steele
Claude M. Steele, who has been called "one of the few great social psychologists," offers a vivid first-person account of the research that supports his groundbreaking conclusions on stereotypes and identity. He sheds new light on American social phenomena from racial and gender gaps in test scores to the belief in the superior athletic prowess of black men, and lays out a plan for mitigating these "stereotype threats" and reshaping American identities. W.W. Norton & Co.
While this book has been out for a while, it is an essential read for anyone who wants to understand the long-term and deeply-personal impacts that cultural inequality has on individuals, particularly with relation to achievement gaps in schools.
When They Call You a Terrorist
A Black Lives Matter Memoir
Patrisse Cullors and asha bandele
Patrisse Cullors' first book cowritten by ashe bandele, is a poetic memoir and reflection on humanity. A New York Times Best Seller – necessary and timely, Patrisse's story asks us to remember that protest in the interest of the most vulnerable comes from love. Leaders of the Black Lives Matter movement have been called terrorists, a threat to America. But in truth, they are loving women whose life experiences have led them to seek justice for those victimized by the powerful. In this meaningful, empowering account of survival, strength, and resilience, Patrisse Cullors and asha bandele seek to change the culture that declares innocent black life expendable. MacMillan
The memoir of Black Lives Matter co-founder Patrisse Khan-Cullors describes her childhood and family encounters with the criminal justice system, her experiences in schools, and her work to co-create the hashtag that has rocked the world.
Sissy
A Coming-of-Gender Story
Jacob Tobia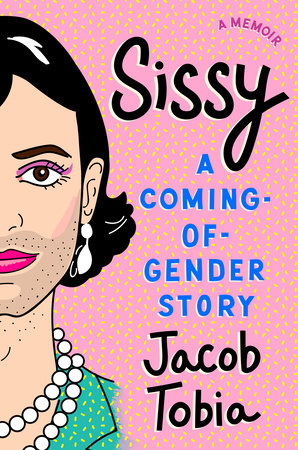 From Jacob's Methodist childhood and the hallowed halls of Duke University to the portrait-laden parlors of the White House, Sissy takes you on a gender odyssey you won't soon forget. Writing with the fierce honesty, wildly irreverent humor, and wrenching vulnerability that have made them a media sensation, Jacob shatters the long-held notion that people are easily sortable into "men" and "women." Sissy guarantees that you'll never think about gender–both other people's and your own–the same way again. Penguin Random House
The memoir of media sensation Jacob Tobia outlines their childhood experiences with gender and a path to gender healing.
Things That Make White People Uncomfortable
Michael Bennett and Dave Zirin
Michael Bennett adds his unmistakable voice to discussions of racism and police violence, Black athletes and their relationship to powerful institutions like the NCAA and the NFL, the role of protest in history, and the responsibilities of athletes as role models to speak out against injustice. Following in the footsteps of activist-athletes from Muhammad Ali to Colin Kaepernick, Bennett demonstrates his outspoken leadership both on and off the field.
Written with award-winning sportswriter and author Dave Zirin, Things that Make White People Uncomfortable is a sports book for our turbulent times, a memoir, and a manifesto as hilarious and engaging as it is illuminating. Haymarket Books
This book by former Seahawk Michael Bennett breaks down his perspective on race and racism, college and professional sports, and an athlete's impact in the world.